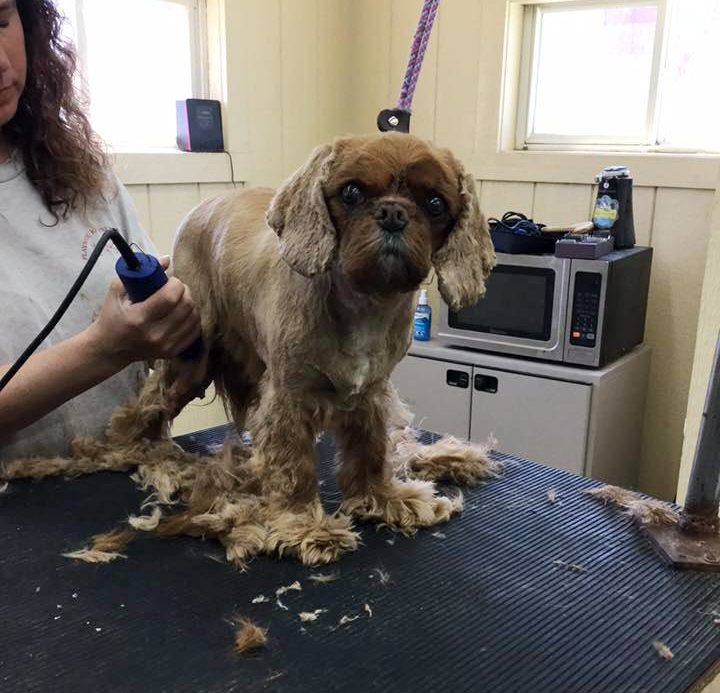 Custom Grooming Packages
Our grooming packages are custom tailored to your pet's individual needs. In addition to regular grooming packages, we offer exit packages for those pets who've boarded at our facility. Be sure to ask about our exit bath discount, if your animal is an overnight guest, you may be eligible for a discount on your pet's exit bath!
We are licensed and trained to take care of your animals' grooming needs, and we have over 30 years of experience in this pet grooming, boarding, and training industry. Contact Playmate Kennels And Stables today to schedule your grooming services. If you prefer, you can also request an appointment online click on the button below.
"Gina always takes good care of my dog, wouldn't go anywhere else."
"Gina has a great kennel takes great care of my animals. I take my dog to her to get groomed and she does an amazing job. I highly recommend Playmate Kennel and Stables."
"Good place. Has taken good care of my pets."